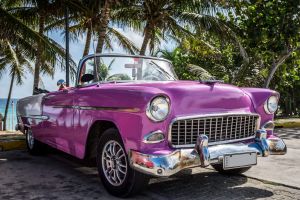 Classic Car Insurance in Duluth, MN. with Benes Insurance ~A Strong Company
Welcome to Benes Insurance ~A Strong Company, your trusted classic car insurance provider in Duluth, MN.. We are committed to safeguarding your classic car's value and your investment in it. To discuss your classic car insurance needs, reach out to us at 218-628-6180.
If you require personalized advice, call us at 218-628-6180, or click here -

The Need for Classic Car Insurance
Owning a classic car is owning a slice of history. At Benes Insurance ~A Strong Company, we understand that classic cars come with unique risks and require more than regular auto insurance. That's why we offer comprehensive classic car insurance tailored to meet your specific needs.
Types of Classic Car Insurance Claims Covered by Benes Insurance ~A Strong Company
Protection from theft and vandalism, ensuring your classic car's safety
Fire and natural disaster damage coverage to protect your vintage vehicle
Collision damage repair coverage, regardless of fault
For further details on classic car insurance coverage, contact us at 218-628-6180.
Benefits of Choosing Benes Insurance ~A Strong Company for Classic Car Insurance
At Benes Insurance ~A Strong Company, we offer more than basic classic car insurance. Enjoy additional benefits like agreed value coverage, flexible usage, roadside assistance, and more. To explore our unique classic car insurance policies, get in touch at 218-628-6180.
Getting Your Classic Car Insurance Quote
Ready to secure comprehensive protection for your prized classic car? Start the process with our online quote request form and let us provide the perfect classic car insurance coverage to suit your needs.